The Importance of a Good Office Chair
September 25, 2018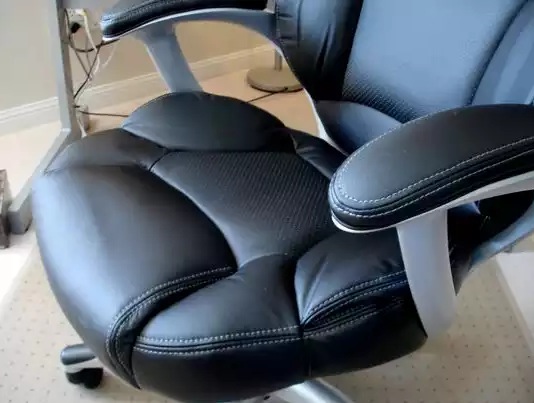 At Cubicles Plus we offer in-home consultations to get you set-up with good, quality home office furniture. Everyone needs a good quality desk to pay bills, play computer games and have a place to work from home. Wether its managing home bills or just writing an old fashioned letter.
After yet another day where we had to take a break to help soothe our aching backs we knew it was time to take a deeper look at how we work. As folks that primarily work from home, we can be found doing our jobs from the couch, kitchen table, or our tiny home office. Surprisingly, or not, we've found that the back pain increases when we work from our home office, which means that we've got a bit of a problem and we're pretty sure it's the chair.
Ergonomics are important, but we had mistakenly thought that if we had our desk at the correct height and hands in the optimal position for typing that we could get away with an inexpensive poorly design chair in our home office. After reading a 6 page report from the Continuing Education Unit at Herman Miller we are no longer labouring under such misapprehensions.
What did the report have to say about chairs and health while working? Well, it's all about the back. A good chair provides proper lumbar and pelvic support which results in your back muscles being less stressed. Unfortunately, many chairs do not offer adequate support and that combined with long durations of sitting down at work, explains why people who sit all day have about as much lower back pain as people who spend most of their time in a standing position. As the report states, the more we sit, the higher our risk of herniated discs and other back troubles.
The report also shows that: research confirms that slouching and similar seated postures can cause backaches, headaches, fatigue and poor concentration. A healthy posture–when the spine is properly aligned–promotes greater overall comfort, including improved concentration and endurance through long hours of seated task work.
The key to this healthy posture is lumbar and pelvic support, lumbar support alone is not enough. Too many of the chairs that are branded as office chairs were designed with only lumbar support in mind because they were based on work patterns of office workers before the computer gained the dominance that is has today. For many of us, almost all of our work involves staring and interacting with a computer and this was not the case 20 or so years ago.
With lumbar and pelvic support comes better posture, better breathing, and less fatigue, so do yourself a favour and give your work chair a good hard look and see how it measures up. Read more about the importance of chair design in the report by the Continuing Education Unit at Herman Miller.