Top 58 Most Creative Small Home Office-Organizing Ideas and DIY Projects
September 14, 2018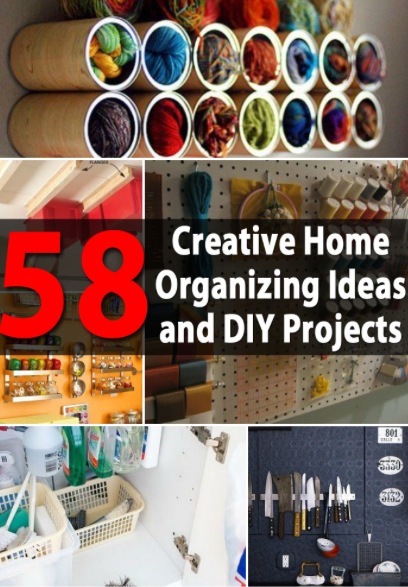 Tips to keep your small home office organized and more efficient. Organizing is great. I mean, without it you have those episodes of never being able to find what you need or not knowing where to put things when you buy them. While there are tons of products that you can buy that are designed to help you to get your home organized, we like the DIY of doing things so we have a few ideas for organization tips that you can do yourself, from things around your home.
For instance, have you ever thought of using an old tension curtain rod for a cabinet divider? How about keeping your pot and pan lids neatly organized with a magazine rack? There are ideas for attaching undershelves in cabinets so that you can make good use of all of your cabinet space. Let's face it, there are never enough cabinets in the house, especially in a home office.
There are organization tips that you can do yourself for every room in your house. They will help you to get your home office more organized and have more space and free time to enjoy.

Attach Shoe Holders to Cabinets For Extra Storage Space. It will hold many home office items that you use frequently such as paper clips, rubber bands, post it notes and more.
Make Sure to repurpose everything (paint cans, tins, mason jars, and plastic containers) for future home office storage usage. Just decorate them with some paint or wrapping paper to dress them up.