The Sneeze Guards Are Everywhere!
We are living in very challenging times right now. Setting aside politics, this COVID-19 virus is spreading like crazy all over the country. Yes, there are select "hot spots", but with air travel and the freedom of movement we love and enjoy in this country, you never know where this epidemic can hit next.
Even as death rates decrease, this virus is still costing us MILLIONS of DOLLARS in loss due to public fear driving down our sales (weather warranted or not – – public PERCEPTION is our REALITY as business owners), medical personal leaves for employees that also fear this situation, and actual sick time off for employees that contract the virus. Individuals are out of work for over a week when recovering from this ailment.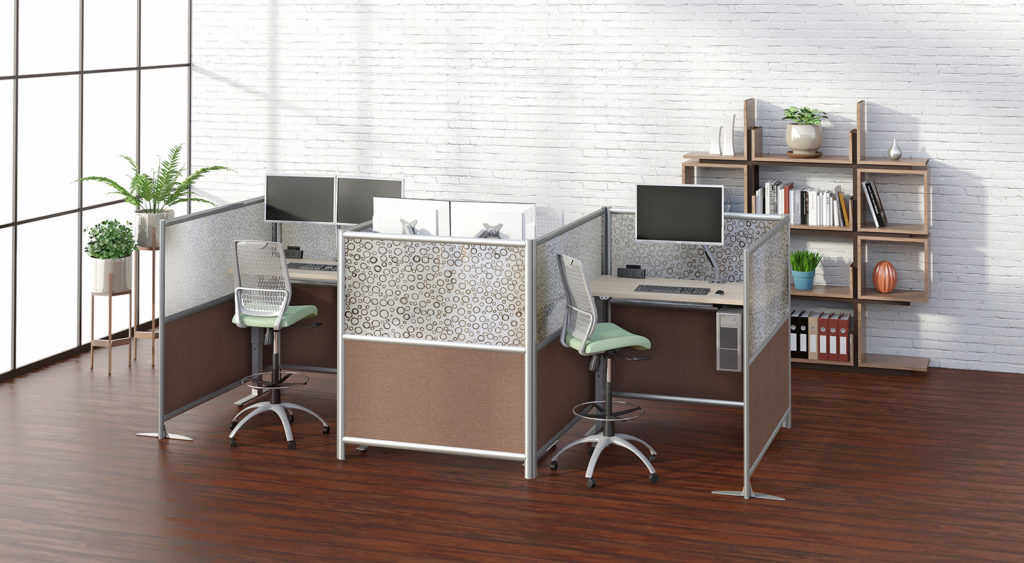 That said, it is CRITICAL that we protect our customers, patrons, clients, patients, and employees NOW!
CPOF – Cubicles Plus Office has a multitude of safe distancing solutions for customer waiting room areas, executive offices, and open plan office layouts with cubicles in them.
As you can see in our gallery, these "Glorified Sneeze Guards" don't have to look like sneeze guards or a tacky "band aid" in your business setting. They can add a whole new aesthetic that provides safety and PEACE OF MIND to employees, customers, and patients alike.