Task Chairs for Home and Office
February 6, 2018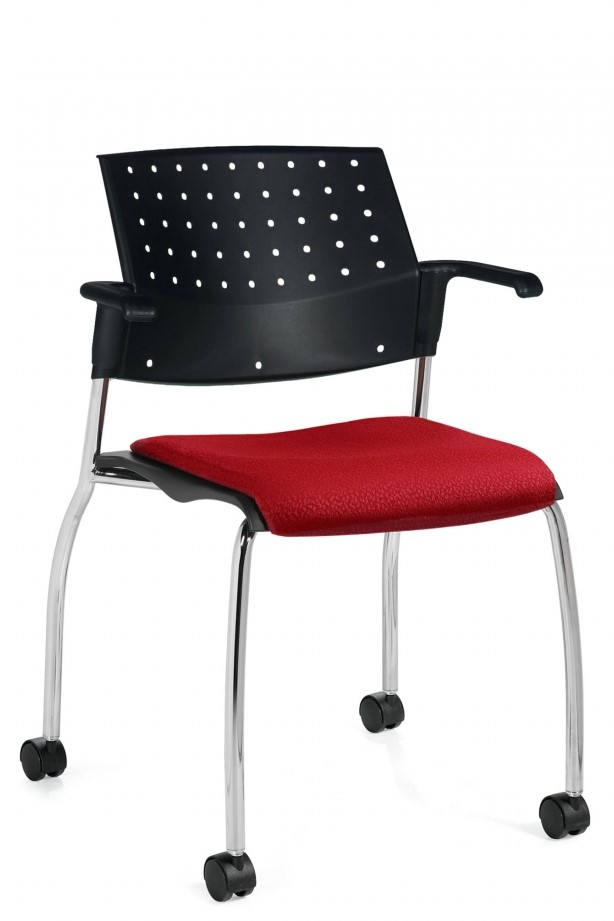 There are three main types of office chairs: task chairs, mid-back chairs, and executive chairs. Task chairs are small, usually armless, and meant for shorter use; mid-back chairs are larger, have arms, and are more ergonomic with good back support for longer use; and executive chairs are generally the plushest and most ergonomic with the fullest back support.
While desk jobs have traditionally meant sitting in a chair for hours on end, studies have shown that a healthier option is actually a standing desk.
How To Choose Between Task, Mid-Back, & Executive
The type of chair that will best suit your needs usually depends on these factors:
Length of use: Do you need a chair for a full eight-hour workday (or more), or will you only use it for a few hours in the evening? Generally, task chairs are not intended to be used for more than four hours at a time. Executive chairs and ergonomic mid-back chairs, on the other hand, can keep you comfortable for 6-8 hours or longer.
Work environment: Do you generally sit stationary at your computer, or do you move around your desk a lot? If you work a lot with your hands, for example, then you probably want a chair without armrests since these could get in your way of your movement. However, if you sit in the same position for several continuous hours, then consider a full-back executive chair with lumbar (lower back) support.
Space restrictions: Mid-back and executive chairs can be heavy, wide, and tall. If you work in a smaller cubicle, you may be limited by the chair's footprint. Task chairs, on the other hand, are compact and easy to fit into tighter spaces.
Aesthetics workflow improvement employee productivity, cross-departmental team development breakdown of barriers between management and the rank-in-file.
At Cubicles Plus, we focus on meeting all of these objectives for each and every project. We are committed to solving your workspace challenges and creating a win-win solution for employees, owners, and managers.